At innovative Integration, we endlessly search leading technologies that is best fit solution to meet our customers ever growing requirement. In order to provide appropriate solutions to our customers, we partner with none less than leaders of the technologies that we serve.
Following is the prestigious list of our worldwide partners,

Cisco Systems is market leader in unified networking solution. We are Cisco certified premier partner in Pakistan. Our highly skilled teams have attained industry most reputable certifications like CCIE, CCNP, CCDA, CCNA etc. Our dedicated team are always ready to serve you round the clock.
F5 Networks is the market leader in Application Delivery Networks that ensure the acceleration, security, load balancing and high availability of applications. F5's BIG-IP product family supports a number of features as modules, including Local and Global Traffic Manager, Link Controller and Web Accelerator. F5 optimizes the delivery of applications including SAP, Oracle, IBM Web Sphere, BEA, Siebel, Microsoft Exchange, Share Point, Terminal Services and Citrix. Innovative Integration is the most experienced F5 partner in Pakistan.Read More

Palo Alto Networks has pioneered the next generation firewall that allows you to secure your network and safely enable the increasingly complex and rapidly growing number of applications running on your networks. Innovative Integration has partnered with Palo Alto Networks in Pakistan.

Citrix is the market leader in application delivery, virtualization and acceleration. Innovative Integration is Citrix silver partner in Pakistan with expertise in XenApp, XenDesktop and Net Scalar product lines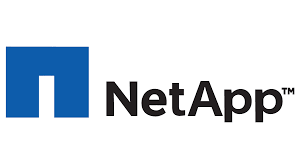 NetApp provides state of art storage solution. NetApp is the only vendor in industry that offers Unified SAN/ NAS solution in a single Box. We are NetApp Gold partner in Pakistan and provide both consultancy and implementation services as per your storage requirement.

With more than 15,000 customers worldwide, including 81% of the Fortune? Global 500, Blue Coat provides industry leading WAN optimization and secure web gateway solutions. Innovative Integration is the most experienced bluecoat partner in Pakistan that have successfully deployed bluecoat to various customers.

The Leader in Enterprise Backups
Being a Veritas Silver Partner in Pakistan we have provided Enterprise data backup/recovery/optimized solution to numerous satisfied customers. Also provide services for  Automated endpoint data protection for Windows and Mac , Cloud Data Archive & Migration for Office 365 , High availability and disaster recovery for  critical applications,Comprehensive Office 365 data protection.We also provide simple backup storage on single device. Using the Veritas platform, customers can accelerate their digital transformation and solve pressing IT and business challenges including multi-cloud data management Our provided solution includes NetBackup ,  NetBackup Appliances , Backup Exec , Infoscale, Enterprise Vault Email Archival , Enterprise Vault Cloud ,Desktop Laptop Option,  Saas Backups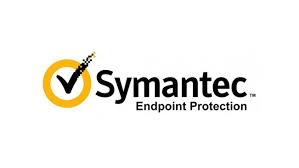 Global Leader In Next Generation Cyber Security
We provide On Prem/Cloud/Hybrid services for Information protection , Endpoint Protection  , Network Security  , Email Security  ,Cloud and Cyber Security , being a Symantec Silver Partner. Our Provided Solution includes Symantec Data Loss Prevention DLP , BlueCoat Proxy SG , Symantec End Point Protection SEP  , etc.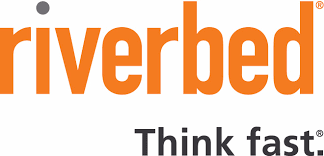 Riverbed Technology, Inc. provides software solutions. Riverbed offers applications, websites, data centers, cloud, remote offices, and hybrid networking solutions. Riverbed pioneered WAN optimization and serves customers globally. Since then they have expanded their solutions for the software-defined era. Riverbed at the center of hybrid networking, the cloud, SD-WAN, SaaS, mobile big data, and infrastructure visibility. In short, Riverbed building a software-defined architecture for digital business. Riverbed has developed solutions to the fundamental problems associated with information technology (IT) performance across wide area networks (WANs). Riverbed's family of performance products include solutions for branch offices, mobile workers, private data centers, private clouds and cloud computing. The Company's products include Steelhead products and Cascade product line.?The Company's solution, the Riverbed Optimization System (RiOS), consists of hardware and software products that address the fundamental performance limitations of distributed computing environments. Riverbed's flagship Steelhead products enable its customers to improve the performance of their applications and access to their data across WANs, by increasing transmission speeds by 5 to 50 times and in some cases by up to 100 times. In July 2011, the Company acquired Zeus Technology Ltd. and Aptimize Limited.